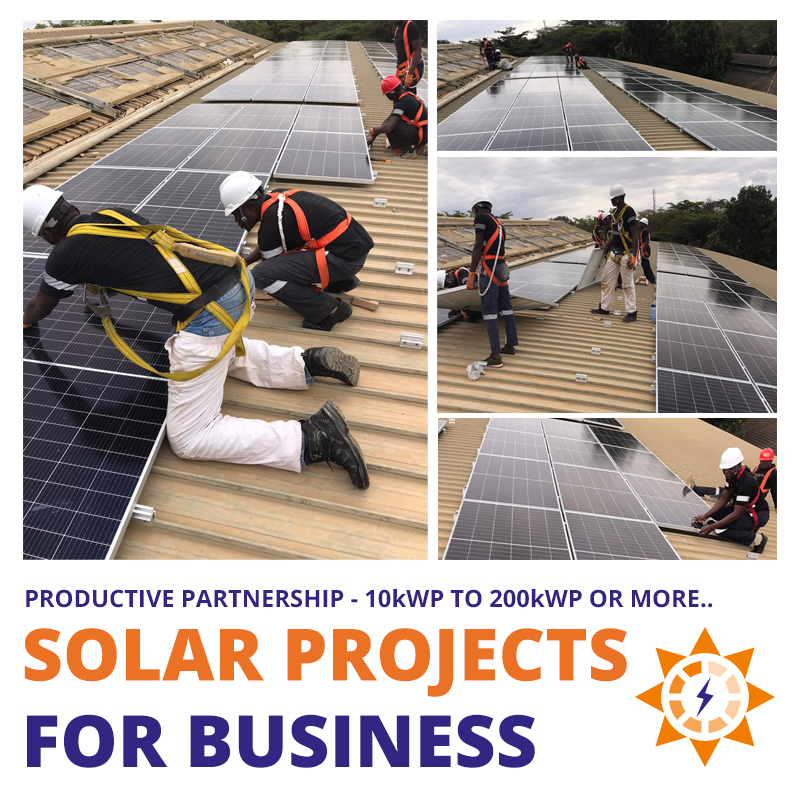 1. Increased Productivity
How many times have you been in the middle of a vital Excel spreadsheet or sales presentation and a dreaded power cut hits? Frustration is not the only result, the lost man hours negatively impact your company's bottom line. That will be a thing of the past when you install a solar backup system. Regain your time and your sanity – never worry about a power cut again!
2. Reduced Operating Costs
Solar power systems will reduce or even eliminate your office building's ZESA bill. Additionally with the advent of net metering you can actually sell your excess solar power back to the national grid and offset it against your bill. For big and small businesses, this money savings can have a tremendous impact. Having a solar power system installed is the equivalent to prepaying for almost 40 years of energy, but at just a fraction of what you are currently paying for electricity.
3. Good Return on Investment
Decreased solar equipment costs means the utilisation of solar power is a sound investment and a good financial decision for public agencies and businesses. Investing in solar power generates both long-term savings and quick payback.
4. Maintenance-Free and Reliable
Once installed, a solar power system will require little or no maintenance at all. The system will provide electricity quietly and cleanly for 25 to 40 years. Many solar panels carry a 25-year warranty.
5. Earn the "Green" Credentials
Using electricity from solar power will result in reduced consumption of fuels, thus reducing greenhouse gas emissions and pollution. By using this alternative source, your business can show its participation in the fight against global warming and can reduce the country's dependence on foreign sources. Going green will not only reduce operation expenses but will serve as a great PR and marketing tool. Having an environmentally responsible image is good for any company, as it can generate a positive response from consumers.